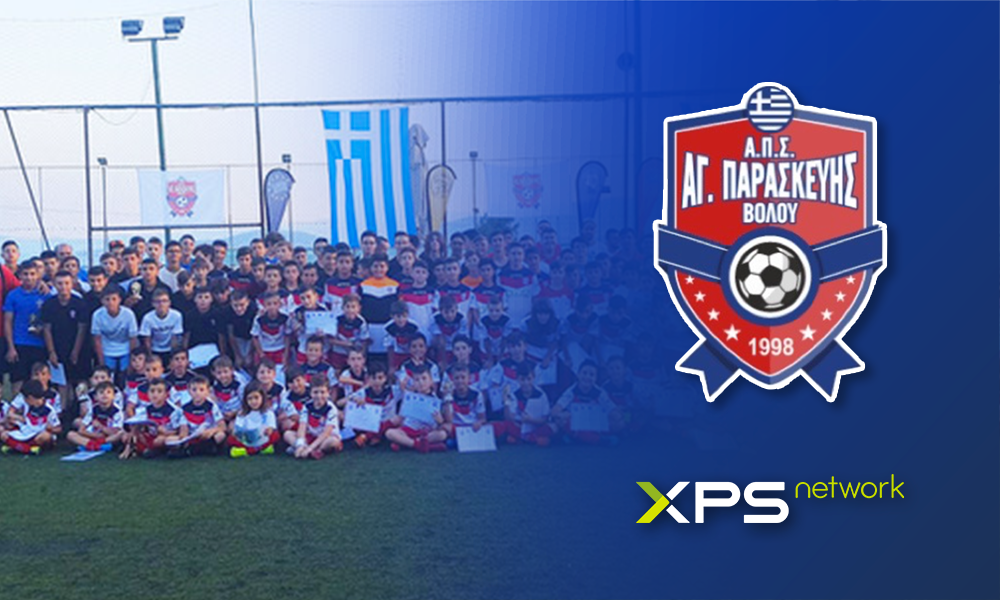 XPS revolution in Central Greece!
XPS Network is joining one of the most traditional soccer academies in whole Greece with over 2 decades of students-athletes development. Welcome to the #XPSFAMILY!
The soccer school of Agia Paraskevi Volou was founded in 1998 and is the first organised soccer academy created in the city of Volos in central Greece, with the sole purpose of teaching the secrets of football in combination with fun and football satisfaction. Hundreds of students-athletes have spent those 22 years of its operation and have shown talents that are currently playing for the national team in professional teams and teams abroad.
Very innovative and professional tool
Stelios Malakasiotis, Academy Director of Agia Paraskevi Soccer School says: "XPS is a very innovative and professional tool that helped us provide a professional service to our athletes. With XPS Network platform we are now able to organise our training sessions, our tournament trips and even produce player & team reports with only a few clicks. Especially with the training sessions, we are now able to add them in the calendar and then use them for feedback in our weekly meetings. Everyone in Agia Paraskevi Soccer School is excited with the platform and all of our athletes and coaches make full use of it."