XPS Network on FIFA Women's World Cup 2019
FIFA Women's World Cup 2019 is over, and the Sideline Sports team took the gold medals! Actually not the Sideline Sports team but our partner team from the United States of America, and we are really proud to be part of this significant achievement!
US soccer team has won the World Cup for the fourth time in their history!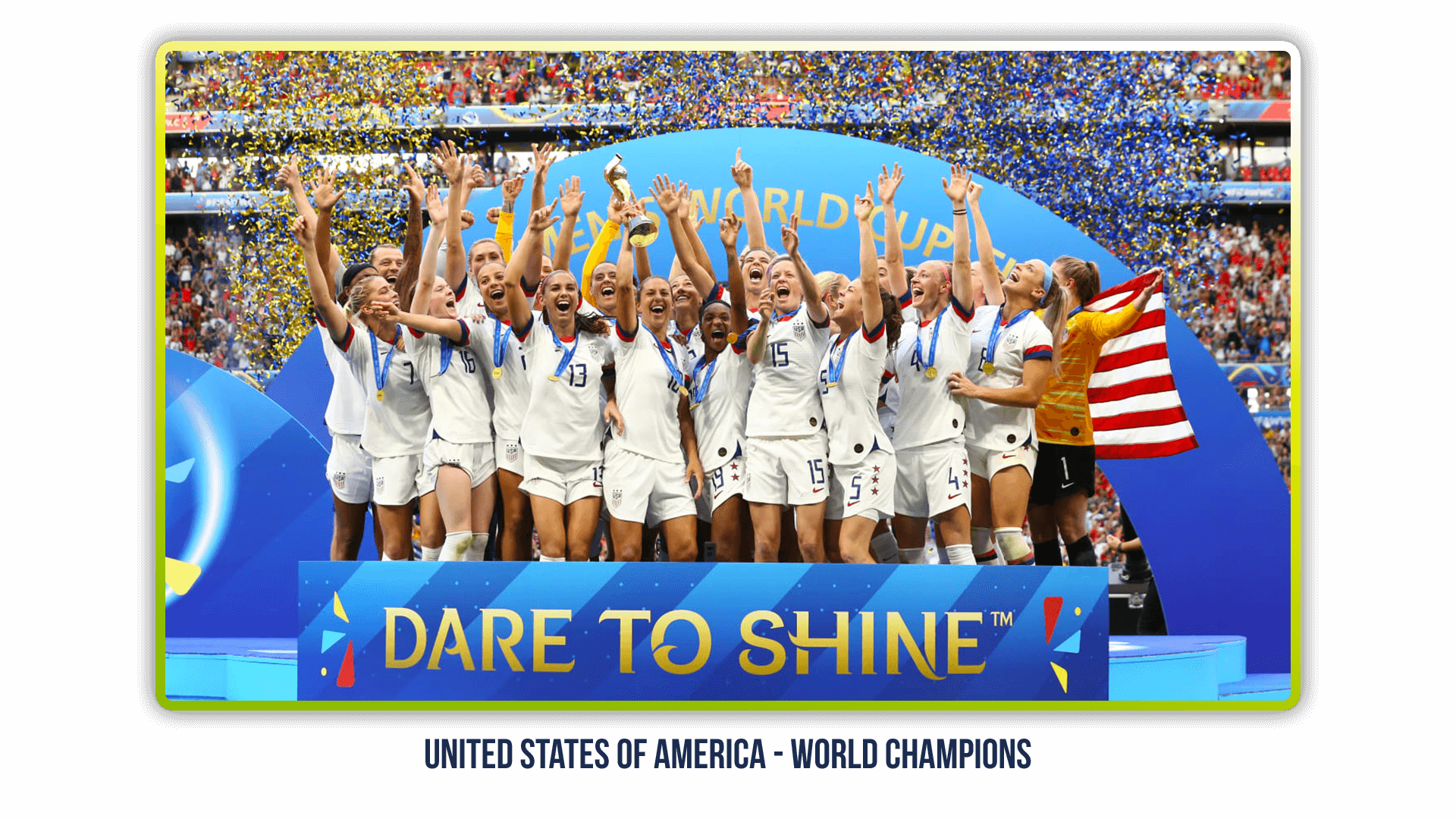 Led by their two captains, Alex Morgan, and Megan Rapinoe, USA cruised through the group stage, which they began with a tournament-record 13-0 defeat of Thailand.
When tested by world-class opposition in the shape of Spain, France, and England in the knockout rounds, the Americans found a way, scoring early in each match and withstanding everything their opponents had to throw at them. And when it came to the final hurdle, the USWNT lived up to their reputation, beating the Netherlands thanks to stellar performances from Rapinoe and breakthrough star Rose Lavelle.
You can see down below the whole journey of the world champions.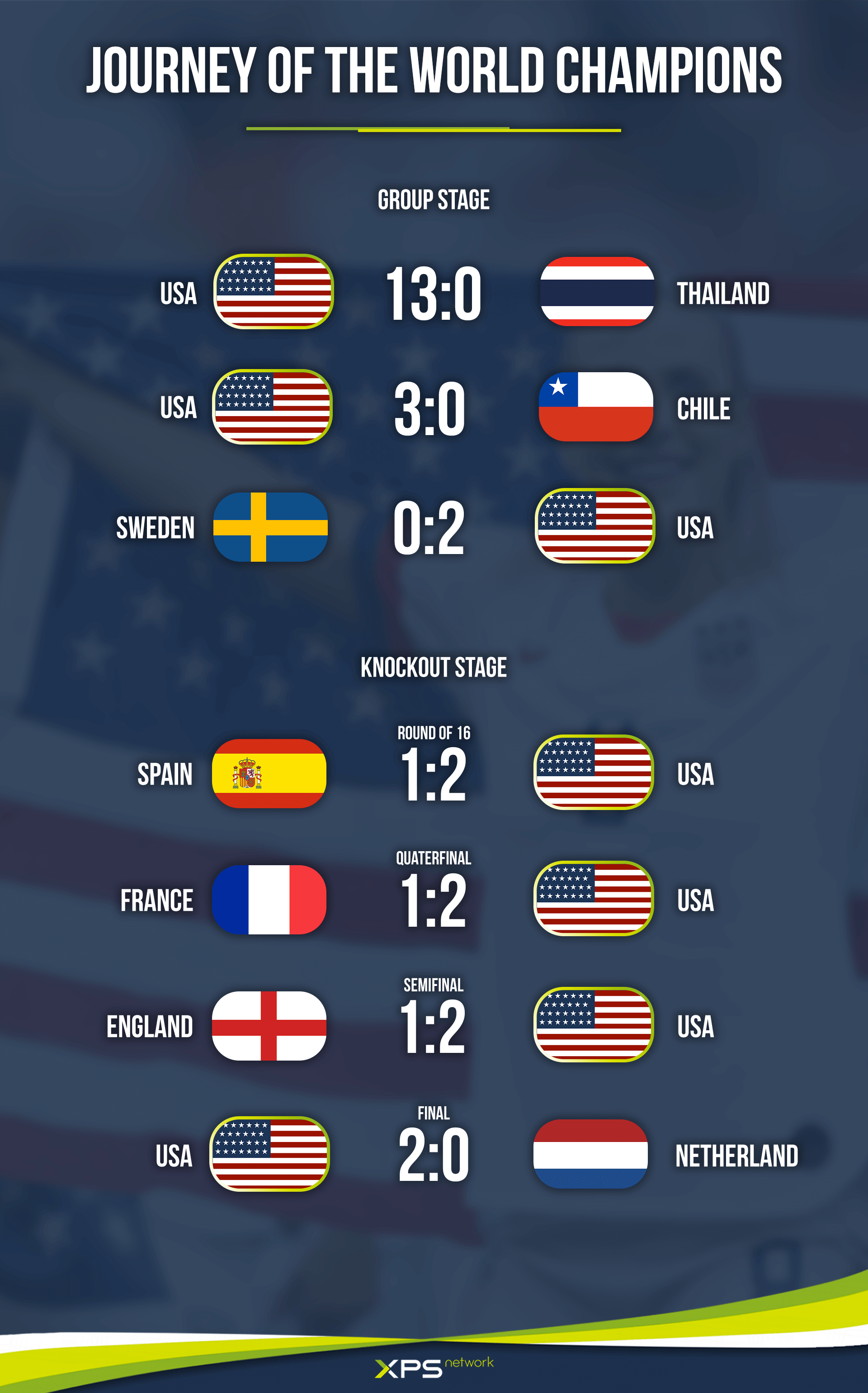 But we had not just one partner team in this world event. There was also the Canada team and Nigeria team trying to reach on top of the world championship with the help of our software XPS Network.
Both of those teams faced only one match in the knockout stage. Nigeria has been knocked out of the tournament by Germany after a 3:0 loss. Canada's last performance on the world cup was also in the knockout stage in the round of 16. Canada has been eliminated from the tournament by Sweden after a 1:0 loss.
It was a big honor for us to help with the performance of such strong teams in the tournament and try to help them with their goals and dreams to become true. Let's check again how great this event was with the following video:
Congratulations to all of our customers!
#XPSFAMILY