We launch our first ever podcast! XPS HUB – The Story behind the Coach
Another milestone in the history of Sideline Sports and XPS Network is here! We launch our first ever podcast: XPS HUB – The Story behind the Coach! As the name indicates, we will be inviting interesting personalities from all sports who will have one thing in common – the love of coaching and developing athletes!
We'll listen to the stories behind the coach, learn about the experiences that shaped their success, and get insight into their coaching philosophy and their methods. That brings a promise of many exciting stories we'll explore together at XPS HUB!
The podcast will be available at both video and audio formats on the platforms you can see below.
Where to follow XPS HUB?
Video version of the podcast is available on our Youtube and Facebook and the audio only version can be listened to on the following platforms:
Spotify | Apple Podcasts | Google Podcasts | Anchor
First Episode: Elisabet Gunnarsdóttir | "I was never going to be an assistant coach"
We couldn't have invited a better person to start our podcast with! You will have a chance to listen to the life story of a great football coach Elisabet Gunnarsdóttir – currently coaching at Swedish Damallsvenskan's Kristianstad DFF. Why did Elisabet pick football as a child, what lead her to become a coach, who were here role models, how does she value her stay in Valur and, of course, how does she use XPS Network?
Shortlist of Elisabet's coaching career milestones:
Youngest ever coach to lead a TOP division team (24 years old)
4 league titles, 1 cup trophy and strong Champions League run with Valur (Iceland)
best ever league position in Kristianstad DFF (2020 – 3rd place)
coach of the year 2020 in both Sweden and Iceland
Episode timeline (jump right in with one click!)
0:28​ – 2:20​ | 2020 season, best ever ranking for Kristianstad DFF, Coach of the Year award
2:40​ – 4:23​ | First football memories, player career
4:23​ – 6:45​ | Motivation for becoming a coach
6:45​ – 7:31​ | First assistant coaching experience
7:31​ – 10:20​ | Becoming the youngest ever coach in TOP division
10:35​ – 12:05​ | Specifics of the first head coach job in her career
12:05​ – 17:05​ | Valur: 4 league titles, 1 cup title, Coach of the Year 4 times, transforming the club mentality
17:05​ – 20:31​ | Kristianstad DFF: 12 years path towards the most successful season in the club's history
20:31​ – 24:25​ | Coaching personality & being close with players. "Without filter approach": being honest and direct
24:25​ – 27:38​ | Role models. The story of Vanda Sigurgeirsdóttir and beating her for the first time
27:38​ – 31:01​ | Building a team culture, creating DNA and values. Investing in every single relationship in the team.
31:01​ – 34:22​ | On not liking XPS at first and becoming addicted to it later. Monitoring and Analysis with XPS.
34:22​ – 37:27​ | Future goals. "One season at a time" approach. Manchester United dream job, national team
37:27​ – 40:50​ | Message for young women coaches. "The rule of 5 seconds."
Watch First: #1 Trailer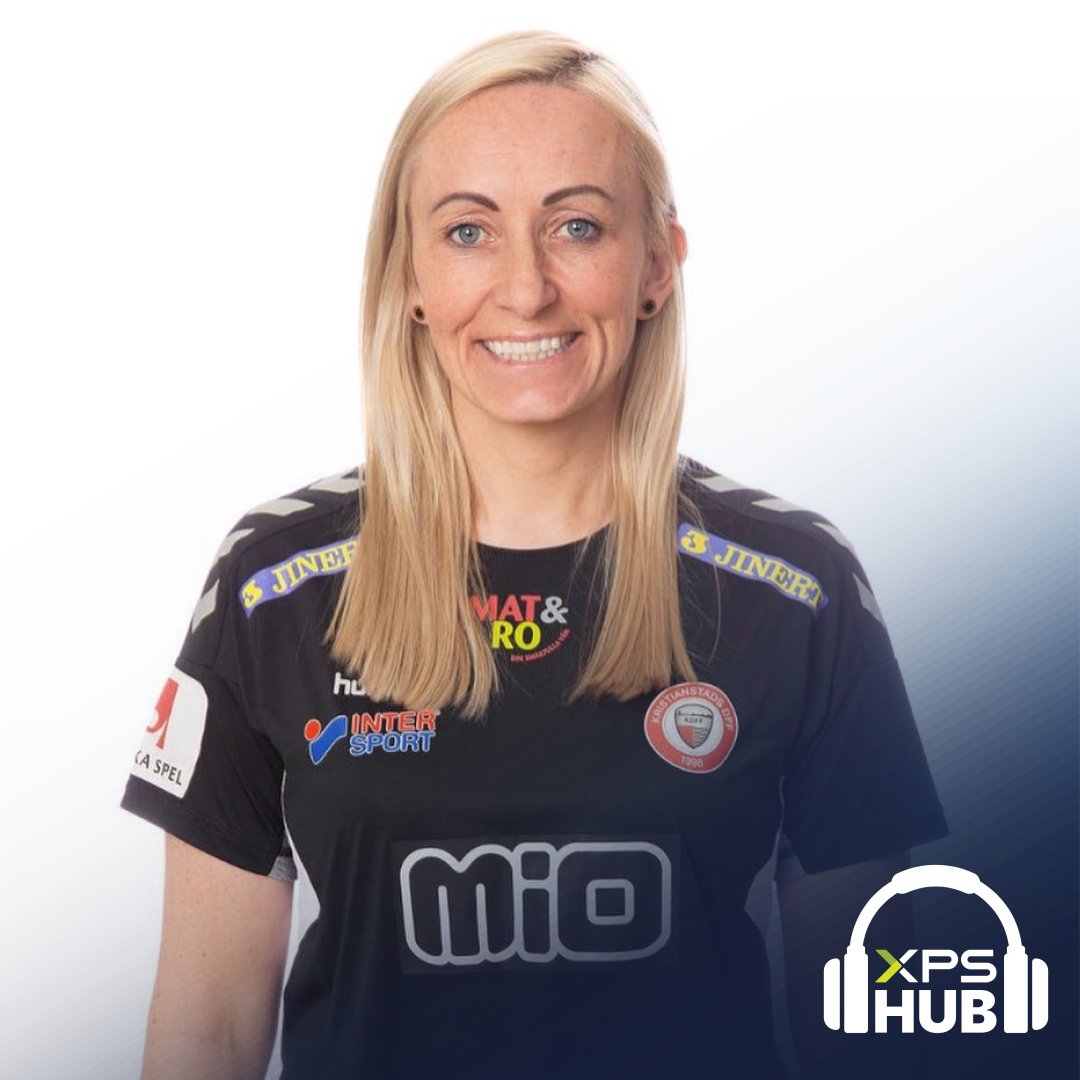 Follow XPS Instagram