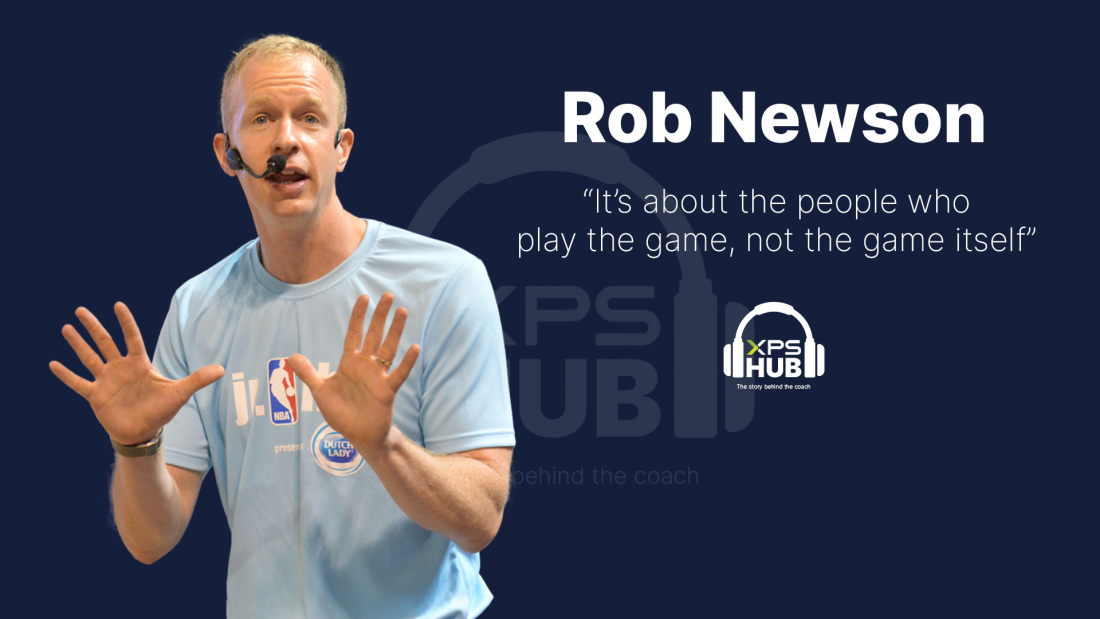 Rob Newson: "Jde o lidi, kteří tu hru hrají, nikoli o hru samotnou."
XPS HUB – The Story Behind the Coach je zpět s druhou epizodou! Tentokrát jsme pozvali skvělého basketbalového trenéra Roba Newsona, který má bohaté trénerské zkušenosti z Velké Británie, Islandu, Vietnamu a Hongkongu, kde pracoval jako manažer basketbalových operací pro NBA Asia.
Druhá epizoda nese název "Jde o lidi, kteří tu hru hrají, nikoli o hru samotnou." a jak její název říká, Rob hodně mluvil o důležitosti všímavosti, kreativity, sebeuvědomění a mnoha mentálních aspektech rozvoje hráče. Zajímají vás Robovy pohledy na "Základy úspěchu" nebo 3 klíčové pilíře jeho koučovací filozofie? Určitě si nenechte ujít druhou epizodu XPS HUB!
Kde můžete sledovat XPS HUB?
Video verze našeho podcastu je dostupná na našem Youtube a Facebook a audio verzi můžete dohledat na těchto následujících platformách:
Spotify | Apple Podcasts | Google Podcasts | Anchor

Skočte rovnou na jedno kliknutí!
Vyberte si upřednostňované téma a jediným kliknutím skočte přímo doprostřed našeho podcastu na YouTube!
0:45​ | New project Kairos Performance, its impact on basketball community and all areas of life, targeting young athletes
6:00​ | Manager of Basketball Operations for NBA Asia, implementing new development programmes in SEA countries
9:31​ | Global coaching experience – Hong Kong, Vietnam, Iceland, UK – the game being the same no matter where you are coaching
12:37​ | Importance of Iceland challenge, coaching and personal mind shift
17:26​ | The difference of age categories and and why early teenage years are his favorite
19:02​ | Why coaching?
21:30​ | Coaching influencers, the game being mainly about the people
25:30​ | On fatherhood changing his mentality, on coaching during pandemic
27:40​ | Influence of his father and cousin on his coaching
30:15​ | Coaching philosophy: Connection, growth, discovery
32:25​ | Fundamentals of success: Creativity, self-awareness, strength, deep practice
34:02​ | Developing the mental side of a player, meditation = deep practice, observing without judgement, being present in the moment
37:30​ | Importance of creativity, letting the player being present
38:40​ | On the starting point and reasons of seeing the game this way
42:00​ | Team culture
43:30​ | Future goals and plans
Teaser epizody
Získejte příjemný a rychlý úvod do nejnovější epizody XPS HUB s ukázkou na YouTube.
Sledujte XPS Instagram