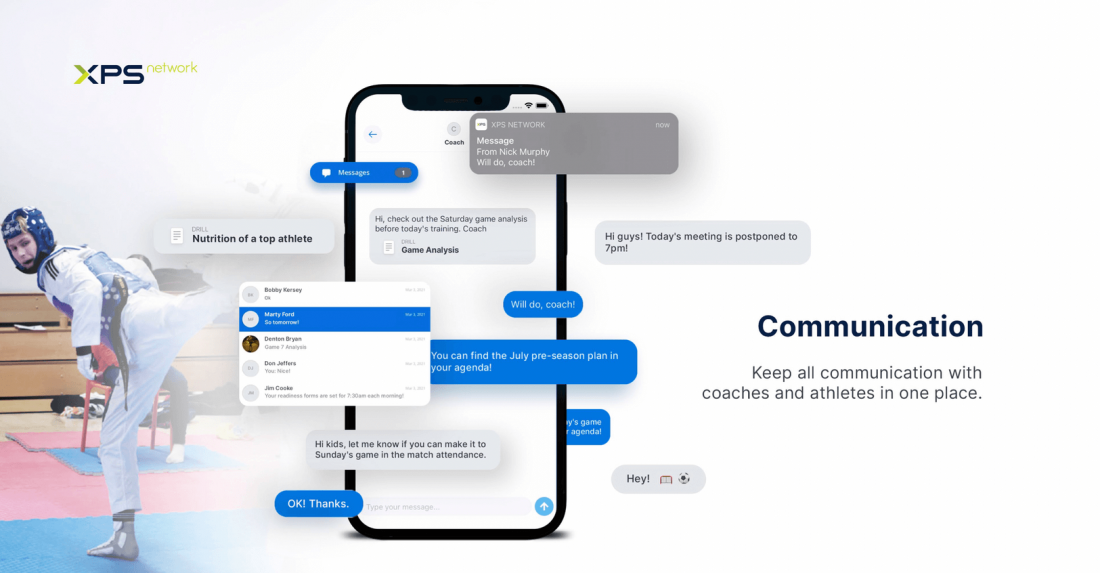 Optimize coaches time: share training materials with players more efficiently
Coaches have a lot to juggle. Time is always at a premium, there's never enough of it. Finding ways to make managing workloads more efficient is always a plus.
One of a coaches more important tasks is sharing training materials, planning and development session schedules with players.
Players and athletes need consistent structured training and development plans. For most teams and clubs, this includes a mix of regular and ongoing training, individual sessions, one-on-one, and physio sessions.
Why is sharing training plans and materials challenging?
From the outside, people might think that coaching is all about what happens on the field. Or your sports equivalent of a training ground. Running, shouting, encouraging, speaking to individual athletes and players about their performance.
All of that time a coach, their staff, and other training and physical development team members are present and engaging with players and the team.
But that is only one part of what a coach does on a daily basis. Granted, this is an important — pretty crucial part of the job — but not the only part. As far as most coaches are concerned, what goes on behind the scenes, away from the training grounds is equally if not more important.
Everything that happens in training and competitive games is planned (as much as is possible). Planning, reviewing training and games, and creating training materials is a massive part of most coaches' workloads. All of this takes time, effort, and serious thought.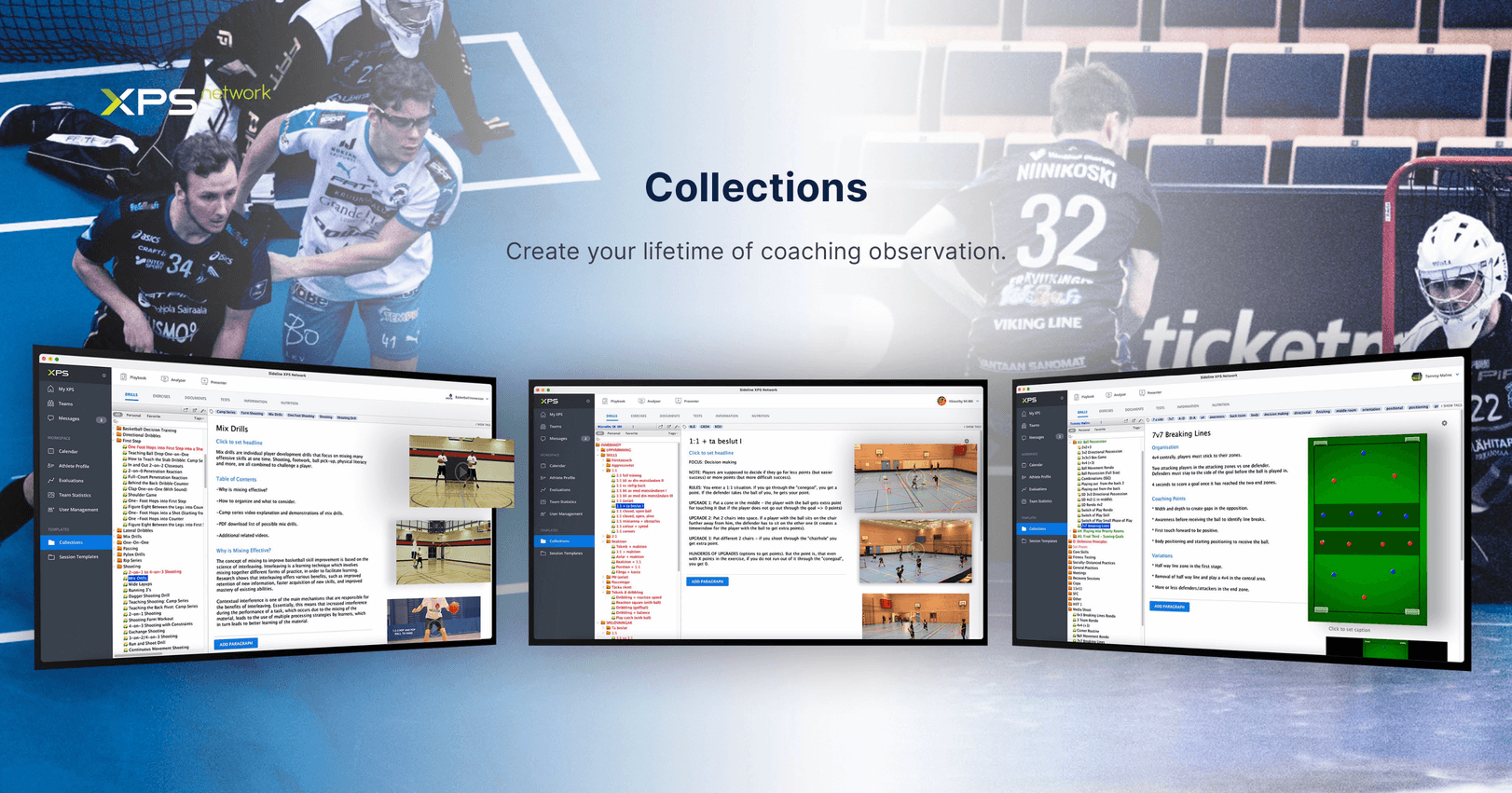 So once everything is planned and worked out, a coach needs to share all of this with players. You can do this a number of ways, of course. Email and messaging platforms aren't the most efficient. Important information and materials can easily get lost. Get overlooked. Players are busy too.
Shared folders and files aren't ideal either, such as Dropbox. Yet again, materials can go missing, and it isn't as easy to collaborate and work together with players when sharing training plans.
Coaches need an easier, more effective and efficient way to share training and other planning materials. Something that saves them time. And ensures they can do this 24/7, to fit in with busy coaching, management and player schedules.
This is how XPS Network was used by the Czech Football Association during the pandemic lockdown to allow players to train individually from home or in small groups:
Is there a better way to share training and planning with players?
Yes, there is, and thousands of coaches and training staff around the world are already using it: XPS Network.
With XPS, there are a whole number of features — such as XPS Analyzer, XPS Playbook, Collections, Athlete Information, and Training Overview Statistics — that make sharing training materials, and planning more efficient with players.
You save a great deal of time. Avoid planning, training and other crucial insights from getting lost in email, messages or shared folders. Players and coaches can interact and collaborate over the plans and training session materials. It helps keep everyone on the same page. Managers and development staff can upload what they need and work with everyone on the same platform. XPS acts as a crucial one-stop hub for everything that happens off the training ground.
Take a look at a few examples of this from customers:
Basketball Immersion and College Basket, using XPS as "the superglue which connects everything together"
SCA London: revolutionize training with XPS Network
Swedish Bandy, a youth sports association in Sweden, used XPS to inspire players to train during pandemic
Empower your coaches, get more organized, and start using a solution that will help you take athlete performance to the next level. Start a Free Trial Today, or see how XPS Network is everything coaches need, in every sport.
Follow XPS Instagram
This error message is only visible to WordPress admins
Error: API requests are being delayed for this account. New posts will not be retrieved.
Log in as an administrator and view the Instagram Feed settings page for more details.