New Feature! Push Notifications in XPS Network App!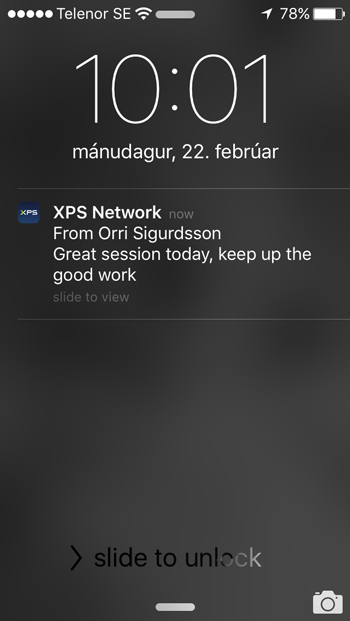 Now we have added push notifications to the XPS Network app. Everybody, coaches and athletes, should make sure their XPS Network app is up to date. Works on iPhone, iPad and Android devices.
You get notifications if someone sends you a message, a trainer shares something with a player/client and you also get notifications about team sessions and individual workouts.
You just have to make sure that you have allowed push notifications from XPS Network in your phone settings.
Click here to install XPS Network for iPhone
Click here to install XPS Network for Android