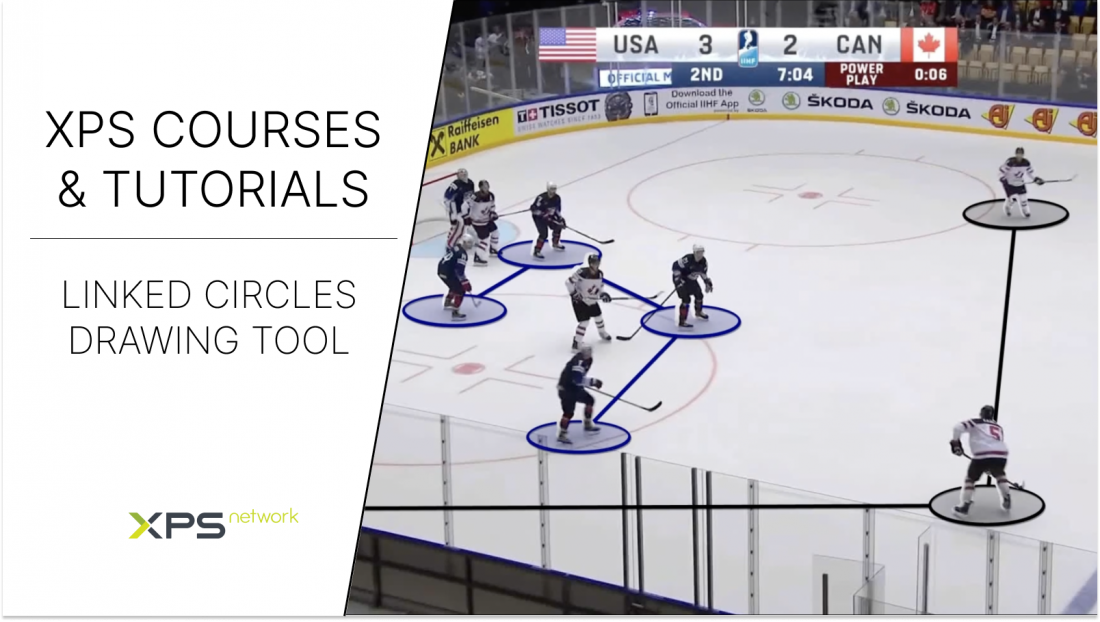 New drawing tool! Linked Circles, available right now in Presenter and Analyzer!
Check out the newest addition to the Analyzer and Presenter drawing tools set! You can now use animated linked circles to highlight a structure or a group of players! The video tutorial comes right below the different sport examples.
Tutorial: How to use linked circles?
Tutorial time frame | One click and you're in!
0:12 | Organising presentations in Analyzer
1:12 | Linked Circles drawing tool
2:57 | Perspective, shadow, dotted line, animations
5:18 | Changing default settings of the tool
5:42 | Smart clipping
Follow XPS Instagram