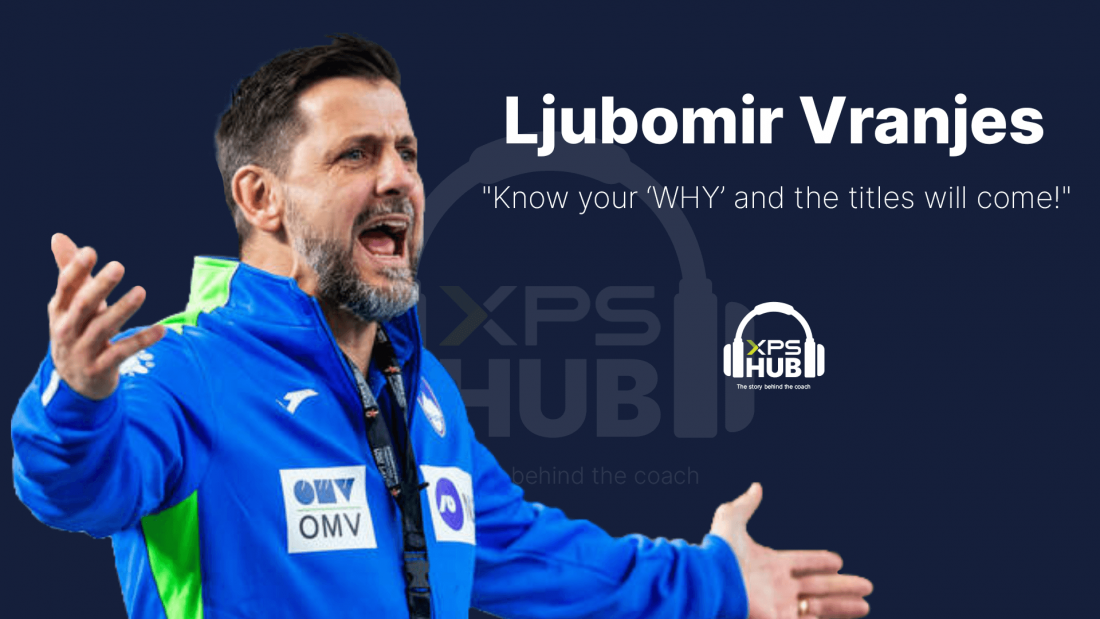 Ljubomir Vranjes: "Poznej své "PROČ "a tituly přijdou!"
XPS HUB – The Story Behind the Coach je zpět s třetí epizodou! Tentokrát jsme pozvali házenkářskou legendu Ljubomira Vranjese – bývalého švédského reprezentanta a v současné době hlavního trenéra slovinského národního týmu.
Druhá epizoda nese název "Poznej své 'PROČ' a tituly přijdou!" zaměřili jsme se nejen na to, JAK Ljubomir během své kariéry hráče a trenéra dokázal zvednout 17 trofejí, ale také PROČ si vybral házenou a PROČ se rozhodl být trenérem po skončení kariéry. Během třetí epizody XPS HUB bude zodpovězeno mnohem více PROČ, takže se nezapomeňte naladit na některou z níže uvedených platforem!
Kde sledovat XPS HUB?
Video verze podcastu je k dispozici na našem Youtube a Facebook a audio verzi lze poslouchat na následujících platformách:
Spotify | Apple Podcasts | Google Podcasts | Anchor

Na jeden klik skočte přímo do Podcastu!
1:05 | Why handball & the story of a new car offer for soccer.
3:06 | Hard worker mentality as a young athlete, the "street sport" phenomenon and inner motivation
7:50 | Motivational factors development during career / life
10:40 | The story of the "underdog career" of a 1,66m tall handball
15:20 | Would he like to coach himself as a player?
17:40 | The end of a player career, becoming a coach and the differences between the 2 periods
21:57 | The most challenging season
26:23 | What is it that a coach needs to think about & personal philosophy
28:34 | Skills vs. Mental development of a team
35:52 | Approach to player feedback in practice & game and communication between players and a coach
39:53 | A line between too little and too much criticism and a player personality assessment
42:28 | Main coaching influencers and role models, importance and techniques of creating a team dynamic
51:25 | Planning and organising, working with XPS Network, game analysis, importance of investing the time into the job of a coach
59:04 | Future plans and goals
Specifické otázky na házenou:
1:00:43 | How much do you still develop your playing style as a coach?
1:03:03 | How do you conduct your pre-game video meetings?
1:04:52 | What do you think about 7v6 in handball?
1:07:09 | What do you think about adding a shot clock to handball?
1:09:02 | How do you approach a physical training during main season and pre-season?
1:14:12 | What would be your advice to young handball coaches?
1:15:45 | How do you answer when you ask yourself why you are a coach?
Předchozí epizody XPS HUB
Zmeškali jste první epizodu s fotbalovou trenérkou Elisabet Gunnarsdóttir nebo druhý díl s basketbalovým trenérem Rob Newson? Jedním kliknutím zde je můžete zkouknout na všech dostupných audio a video platformách.
Sledujte XPS Instagram