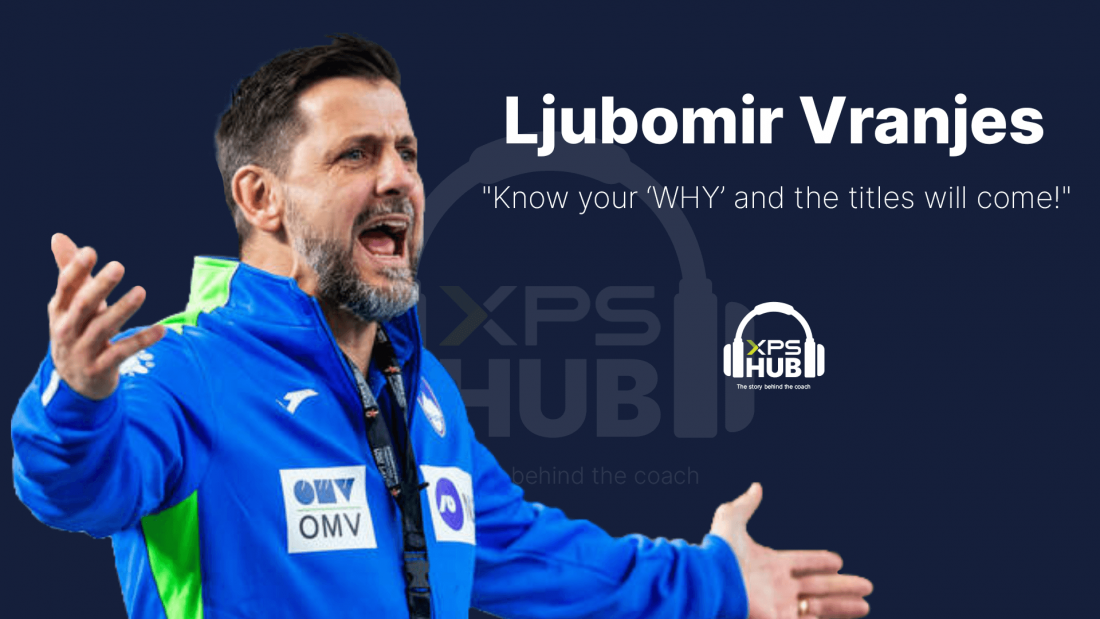 Ljubomir Vranjes: "Know your 'WHY' and the titles will come!"
XPS HUB – The Story Behind the Coach is back with a third episode! This time we have invited a handball legend Ljubomir Vranjes – a former Sweden national team player and currently a Head Coach of Slovenia national team.
The second episode carries a title "Know your 'WHY' and the titles will come!" as we were focusing on not only HOW Ljubomir has made it to lift 17 trophies during his career as a player and a coach so far, but also WHY he chose handball and WHY he chose to be a coach after the end of his career. There will be many more WHYs answered throughout the third XPS HUB episode, so make sure to tune in on one of the platforms below!
Where to follow XPS HUB?
Video version of the podcast is available on our Youtube and Facebook and the audio only version can be listened to on the following platforms:
Spotify | Apple Podcasts | Google Podcasts | Anchor

Jump right in with One Click!
1:05 | Why handball & the story of a new car offer for soccer.
3:06 | Hard worker mentality as a young athlete, the "street sport" phenomenon and inner motivation
7:50 | Motivational factors development during career / life
10:40 | The story of the "underdog career" of a 1,66m tall handball
15:20 | Would he like to coach himself as a player?
17:40 | The end of a player career, becoming a coach and the differences between the 2 periods
21:57 | The most challenging season
26:23 | What is it that a coach needs to think about & personal philosophy
28:34 | Skills vs. Mental development of a team
35:52 | Approach to player feedback in practice & game and communication between players and a coach
39:53 | A line between too little and too much criticism and a player personality assessment
42:28 | Main coaching influencers and role models, importance and techniques of creating a team dynamic
51:25 | Planning and organising, working with XPS Network, game analysis, importance of investing the time into the job of a coach
59:04 | Future plans and goals
Handball specific questions:
1:00:43 | How much do you still develop your playing style as a coach?
1:03:03 | How do you conduct your pre-game video meetings?
1:04:52 | What do you think about 7v6 in handball?
1:07:09 | What do you think about adding a shot clock to handball?
1:09:02 | How do you approach a physical training during main season and pre-season?
1:14:12 | What would be your advice to young handball coaches?
1:15:45 | How do you answer when you ask yourself why you are a coach?
Previous XPS HUB episodes
Have you missed the first episode with a football coach Elisabet Gunnarsdóttir or the second part with basketball coach Rob Newson? Check them both on all the available audio and video platforms with one click here.
Follow XPS Instagram