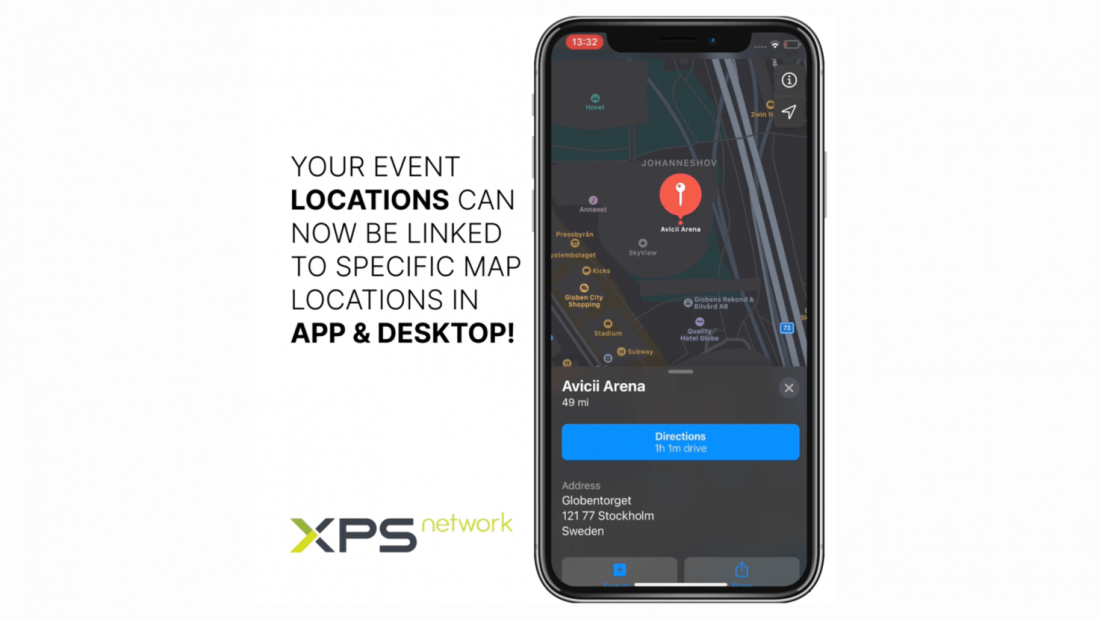 Events connected to a specific map location | XPS Upgrade
Whether you are training or have a competitive match to play, you need to ensure everyone arrives on-time, and in the right location. 
Here at XPS Network, we have made that as easy as possible for coaches to coordinate with everyone who needs to be there. With our recent upgrade, events — whether training or a competitive match — are now connected to a specific map location. 
No need to worry about anyone getting lost anymore, or not turning up on time! 
Simply create an Event, start typing in the location, such as "Avicii Arena …", and let XPS pull up the location data. With this new location update, everyone who needs to be there will know the time and place, and the map will show them exactly where to go. This is going to prove especially useful when teams are training or playing in places they've never been before. 
Take a look how easy this is to use in the video below! As simple as Google Maps, without you needing to use another map app to coordinate the team and everyone who's going to attend, coach, and play. We work hard to make sure you've not got extra admin and coordination headaches to consider when planning training, events, and matches.
Would you like to make it easier to coordinate players, coaches, other staff and team members, and parents to events? Get XPS today: Benefit from our wide range of features, including maps being connected to specific locations.