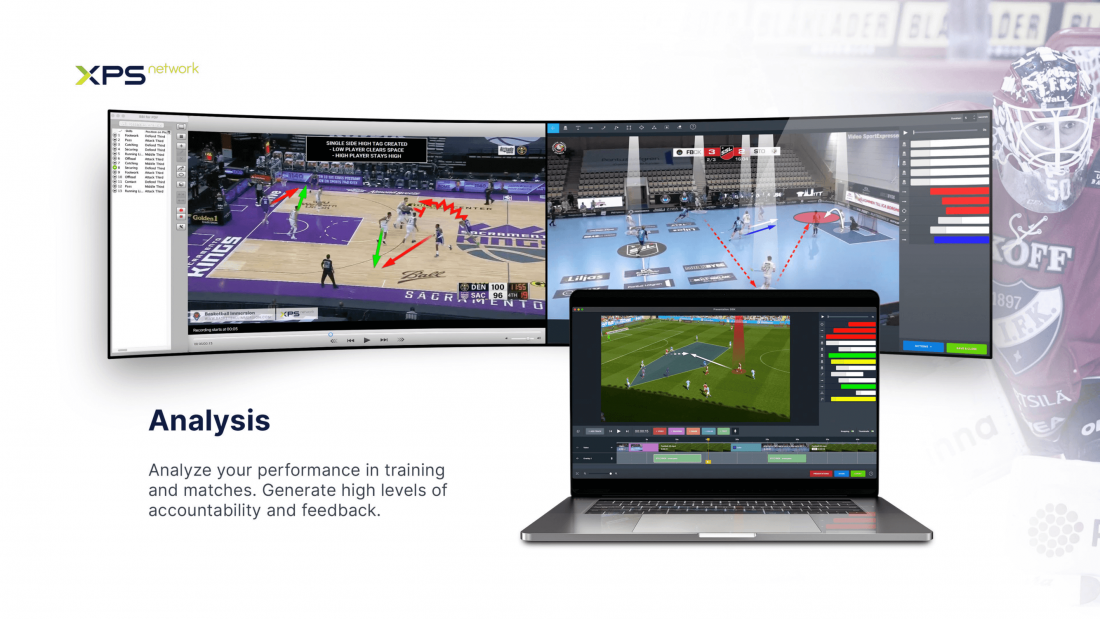 Evaluate training more effectively, with stats and videos
In sports, player and team performance used to be judged on a wide number of subjective assessments. 
How players moved, ran, jumped, kicked, and ultimately, whether or not they scored points against a competition. Whether or not a team won was about the only objective, numerical, win or lose data-point that coaches and managers could use to assess performance, before the digital revolution. 
Now coaches and managers have more stats than they know what to do with. We can evaluate and assess pretty much everything. Data plays such an important role in sports. Far beyond what fans can see themselves, such as goals scored, possession time, and time on or off the pitch. 
Data revolution in sports 
When the 2011 movie, Moneyball premiered, a data-driven approach to assessing players was nothing new in the sporting world. Moneyball was a box office success, thanks to some great screenwriting by Aaron Sorkin (West Wing, The American President, etc.) and Steven Zaillian (Gangs of New York, Schindler's List, etc.), and Brad Pitt playing the role of the general manager, alongside Jonah Hill. 
However, when the book was released in 2003, it was something of a revelation, and became an instant best-seller. It tells the story of the Oakland Athletics baseball team's surprisingly successful 2002 season. 
A data-driven, sabermetric approach was used to identify undervalued and underrated players, getting more of an impact from the team's relatively limited talent budget. This went against the grain and the norm, which was to assess players based on a wide range of subjective factors. Such as appearance, family, sporting record (not subjective, as such, but it doesn't tell the full story), and how someone runs, plays, bats.  
Instead of the traditional approach, sports teams everywhere started to use data to improve player performance. Teams and clubs that weren't already using data-driven solutions started, at every level. Now a sabermetric approach and a number of solutions, including video analysis, is an integral part of every coach's job. 
Using stats and videos in training 
Worldwide, coaches in every kind of sport use stats and videos to evaluate performance. And thousands of them are using XPS as part of this process. 
Within XPS, there are a whole number of features — such as XPS Analyzer, XPS Playbook, Collections, Athlete Information, and Training Overview Statistics — that make sharing training materials, and planning more efficient with players. 
Only with data and video evaluations are coaches able to assess performance and help players improve. If you can see it, you can make changes. You can show players what needs changing. As every coach knows, stats don't lie. 
Statistics are a crucial way of evaluating performance. When you use video as part of the process, that makes it easier to see where and how players can improve or build on already successful tactics. Which is why XPS is used to turn around performance, plan training sessions, and assess how to win more competitive matches. 
Empower your coaches, get more organized, and start using a solution that will help you take athlete performance to the next level. Start a Free Trial Today, or see how XPS Network is everything coaches need, in every sport.