Congratulations Selfoss with the Icelandic league title!
We would like to congratulate the Selfoss handball team, coached by one of our most loyal customers, Patrekur Jóhannesson, for winning the league title in Iceland.
The team is mostly built up by young domestic talents from Selfoss and Patrekur has done an outstanding work with these talents for the last couple of years.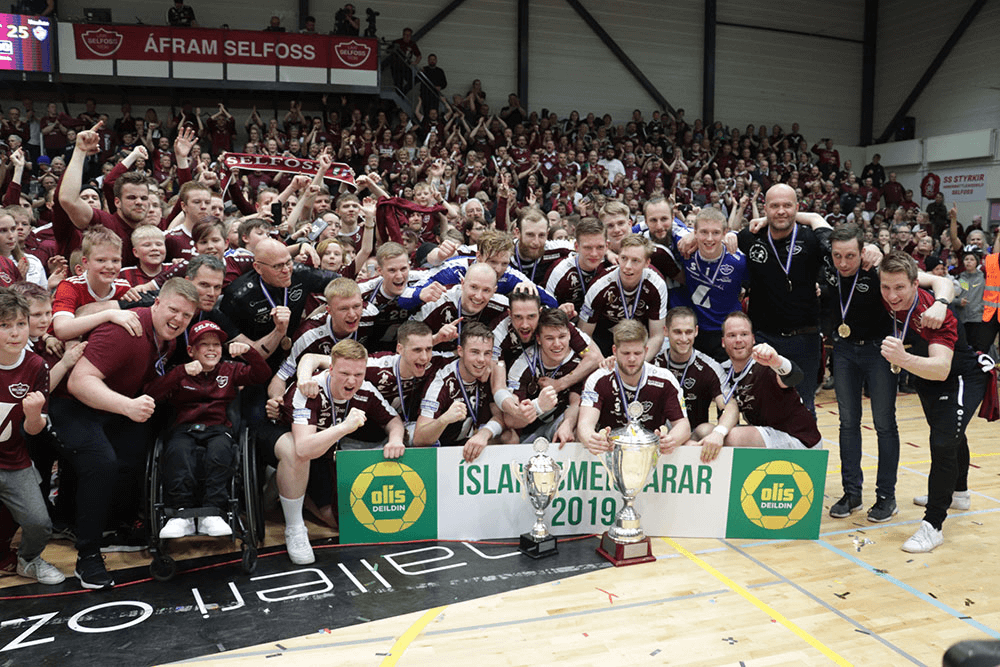 This is a great moment for the town of Selfoss with it's population of 7000 people. Most of them witnesses to the championship match yesterday. A great farewell for Patrekur too, who now leaves Selfoss for the Danish side Skjern where we are sure his success will continue.
Working with the teams and coaches, we see the effort behind the scenes and we are proud to be able to contribute in this process as well. Congratulations Selfoss with the well deserved championship!