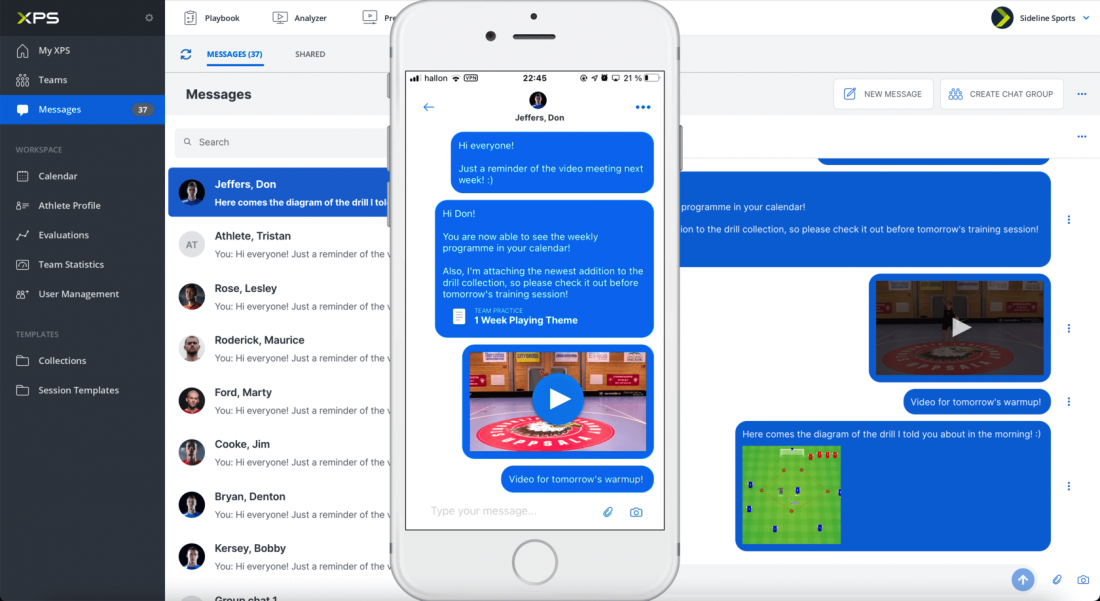 Communicate easier than ever! New XPS Messages update is out!
A highly awaited Messages feature update is finally here, and we can say it was well worth the wait! Check in our new tutorial video and in the blog below what new features you can try out!
XPS Messages Update | What's NEW?
Improved performance in every area of Messages
New improved user interface for messages in desktop
Coaches and athletes can upload video, images and PDFs, through mobile app and desktop
"Seen" feature: Coaches can see which messages have been seen and by whom
Coaches can download images and videos from messages to their computer or mobile device
Create custom chat groups, also in mobile app
Create "announcements" chat groups where athletes and family members can see messages, but not post
Edit members of groups, on both mobile and desktop
Mute and Hide feature: You can now hide message threads and also mute notifications on selected message threads
You can now delete and forward messages easily in both mobile and desktop
When you press push notifications you go to right place in app (opens forms right away, messages, sessions, etc)