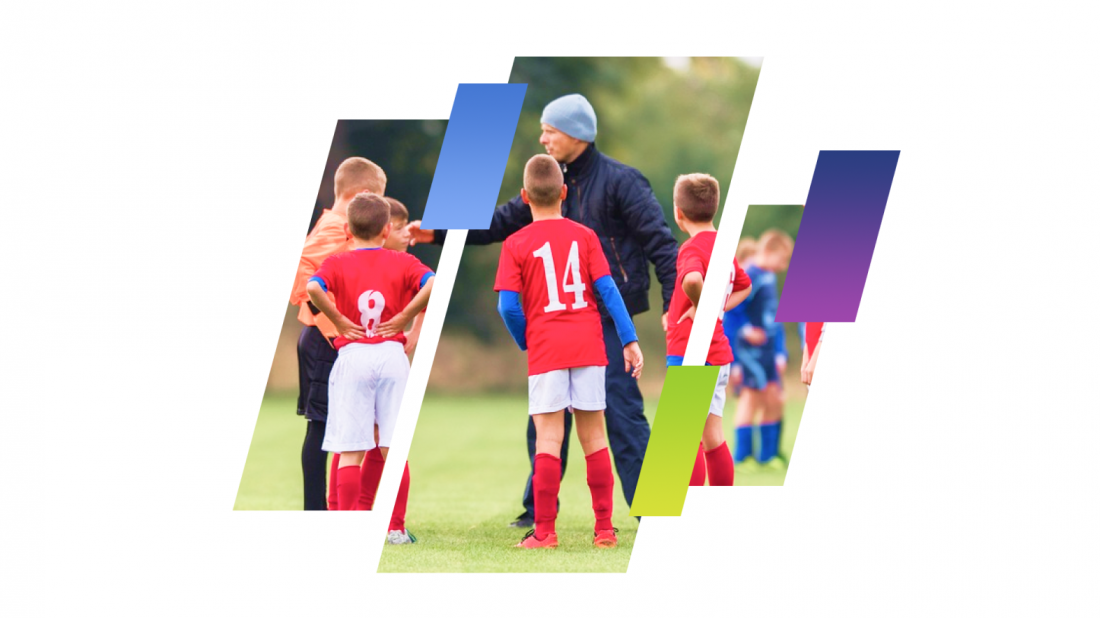 5 ways soccer coaches can handle problem players effectively | XPS Monday Series
Whether it's known as soccer or football in your country, the game is the same. And the success of a team depends on every player working together to achieve the same aim: to win.
Winning in soccer comes down to a number of factors. Skill, patience, practice, effort, a little bit of luck, the fans getting behind the team, a strong manager, and of course, teamwork.
Teamwork, as the word suggests means everyone working together. Sticking to a plan, and executing it on the field. It's important to practice this in training, so that when your team goes up against an opposing team in a match, strategies that have been devised in training sessions actually work in practice.
However, what happens when you've got a problem player?
No matter how talented, some players don't always play well with the rest of the team.
Why are problem players a challenge for football coaches?
Skill, ego, aggression and even arrogance can get in the way. Players at the top of their game with skill to burn, and those on the way up with something to prove, can become problematic in training and in competitive matches.
A bad attitude can negatively impact a whole team. Drag the whole team down, and even cause you to lose matches that should be an easy win. Attitude counts for a lot when playing soccer. A player's mindset and mental attitudes can have a huge impact on the field.
As a reminder, especially for players who would benefit from one, here's a few quotes from the best football players in the world.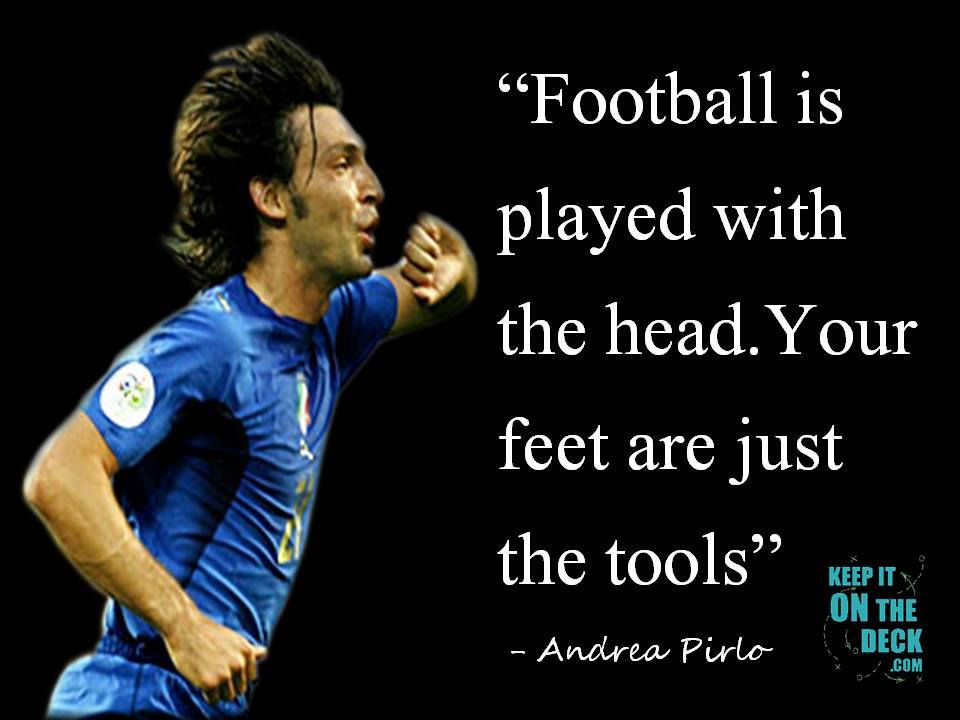 "Football is played with the head. Your feet are just the tools."
Andrea Pirlo, former Italian professional player (1995 – 2014), played 116 matches for Italy, won numerous awards, elected to the UEFA Team of the Year (2012) and Italian Football Hall of Fame (2019). Also, most recently Pirlo was the head coach of Serie A club Juventus.
"Behind every kick of the ball there has to be a thought."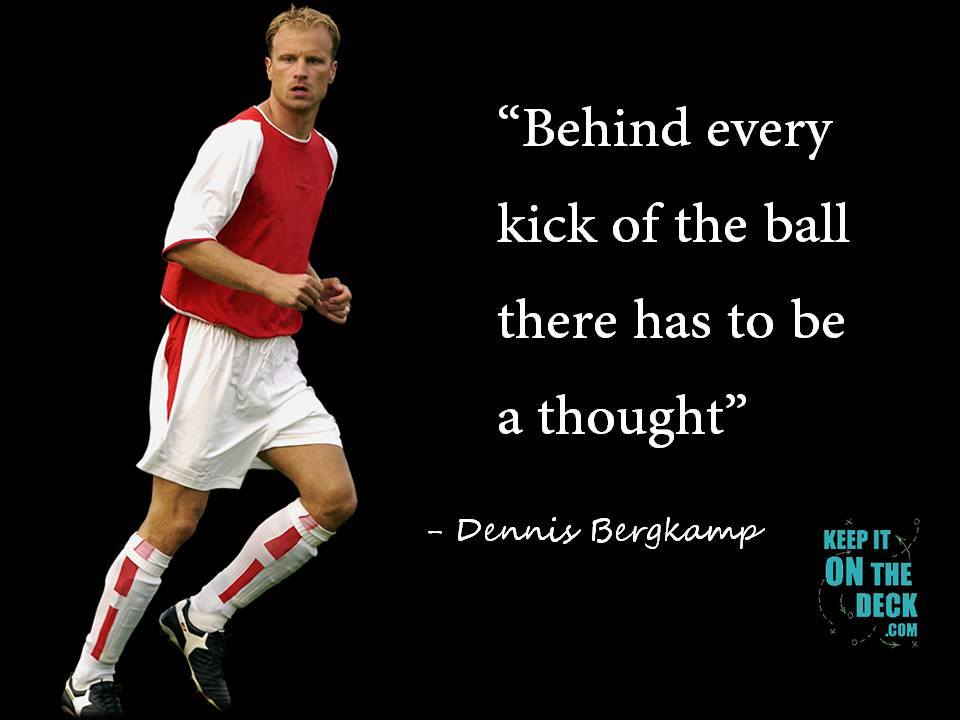 Dennis Bergkamp, a very talented former Dutch professional football player (1986 – 2006); played for the Netherlands, Inter Milan, and the Premier League UK team, Arsenal FC. Served as an assistant coach to Ajax between 2011 and 2017, and he is the first and only Dutch player to be a member of the English Football Hall of Fame, and Premier League Hall of Fame.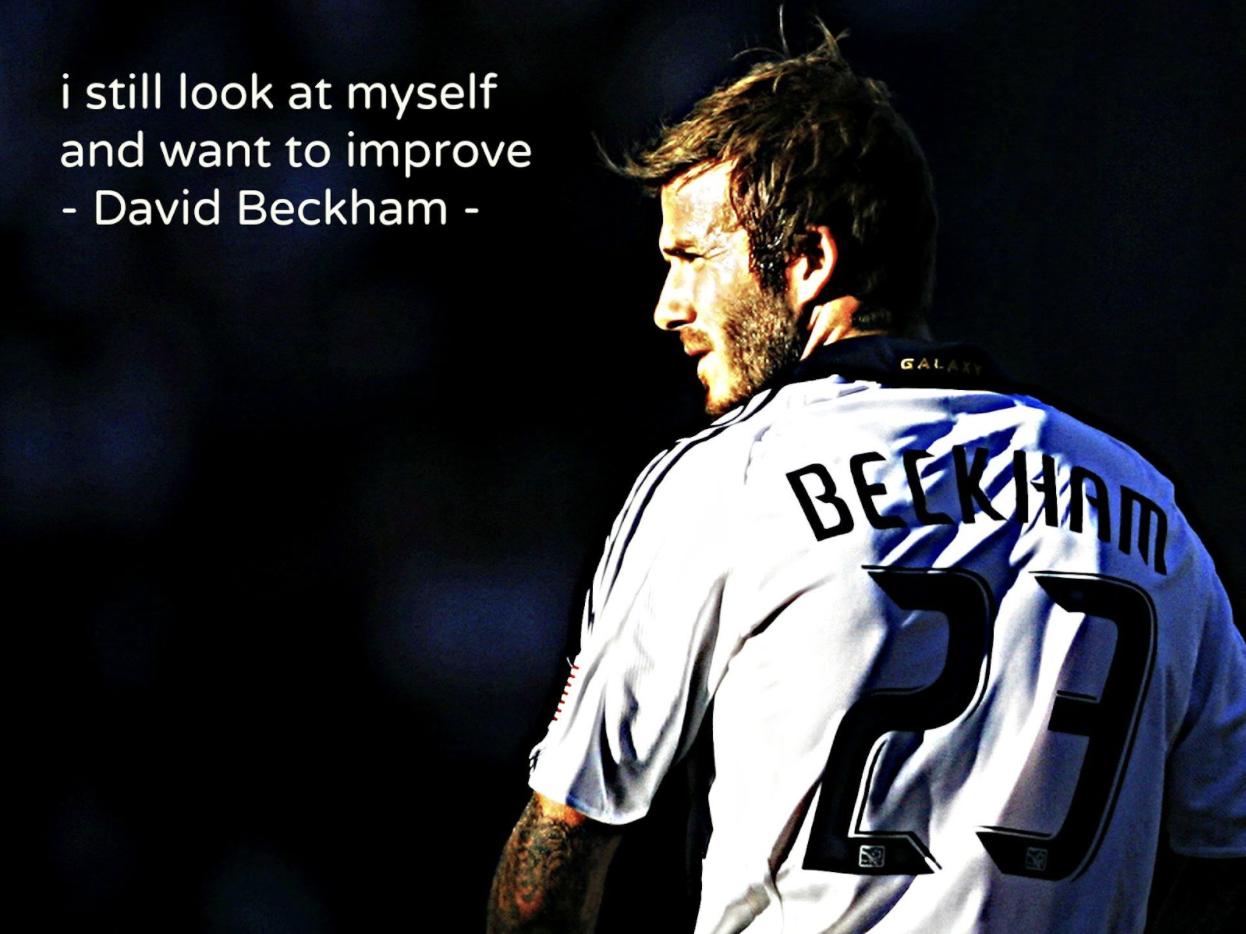 David Beckham is one of the most famous football players on the planet, one of the sports top earners, and a British cultural icon (Manchester United; England, including 6 seasons as captain; Real Madrid; English Football Hall of Fame, and Premier League Hall of Fame, and recognized as one of the world's greatest players, according to FIFA 100).
Even with all of his fame and professional success, Beckham has said on countless occasions: "I still look at myself and want to improve."
That says it all. The best players — certainly when they're active in a team, no matter what league they are in or what team they play for — should have a mindset of self-reflection, a desire to improve, and to understand the importance of being part of the team.
How can coaches manage problem players?
Not every player is going to have the skills and talent of the likes of Beckham or Bergkamp. But that doesn't stop some from developing an attitude. A harmful, potentially aggressive or toxic, and at times self-centred, rather than team-focused mindset that can damage competitiveness and strategies.
Here are a few ways to get the most from players, especially when they aren't demonstrating the best mindset.
#1: Constant Feedback
Modern, younger players, at every level are achieving more than previous generations. Just look at the likes of Ronaldo and Messi, who are scoring more goals at their respective ages than even the most talented players of 20 years ago.
Feedback and guidance is essential when managing football players. Information needs to be delivered quickly, to avoid the risk of negative mindsets creeping in. That's where XPS Network plays such an important role in coaching and player development.
#2: Tailored training programs
Every player has different needs. Although team sessions are important, a coach needs to create tailored programs for every player to get the most out of them. Find ways to maximize the natural talent and skills they have, harness their energy and desire to do well.
#3: Deliver variety in training
Players at every level experience boredom. As a coach, you've got to keep them engaged and interested. Mix up training sessions. Do the unexpected. Keep players on their toes, challenged and stimulated, to avoid them getting bored.
#4: Manage soccer player confidence
Modern players will challenge coaches. Try and work out if a practice or even tailored training session could be done differently. This isn't a sign of a player having a 'bad attitude', but it can make coaches feel insecure.
Instead of forcing them to do something that maybe isn't working for them, work with players to readjust and create a better approach, if they've spotted something you didn't see.
#5: Flatten the hierarchy
Players need to have the ability to communicate with coaching staff, offer inputs into the design of training sessions, and provide feedback. A flatter organizational structure, and the right tools, such as using XPS Network, makes all of this easier for everyone.
Football players aren't necessarily trying to cause headaches when they push back against what a coach wants. Coaches need to adapt, in a number of ways. But at the same time, push back themselves when a players behaviour or attitude does cause problems for themselves and the team. It can be challenging at times.
However, when the outcome is that a team works better together, and they are scoring more goals, winning more matches, and everyone has the right attitude, then your team could be well on the way to success.
Key Takeaways: 5 ways to manage problem players
Constant Feedback

Tailored training programs

Variety in training

Managing confidence

Flatten the hierarchy, and communicate more effectively, with

XPS Network
Would your team, club, youth association, or sports association benefit from XPS and its wide range of features? Contact XPS Network if you want to find out more, or Sign-up for a Free Trial today.
Follow XPS Instagram